Organizations are an identifying characteristic of the world in which we live and work. In this light, Air Force Finance Center (AFFC) as an organization marks to identify with passion and dedication for service. Being the Unit that provides financial services to the Philippine Air Force, AFFC continuously reinvent itself for the welfare of its stakeholders. Along this line, this Chapter introduces the Center and how it was developed. These developments show that this Unit never fails in addressing the needs of the Command and its personnel.

The geographical location of the Headquarters Air Force Finance Center (HAFFC) and Finance Service Units (FSUs) at different PAF bases nationwide is an assurance that financial requirements will be delivered on time. Finally, the chapter contains the unit's history, manpower profile, list of previous commanders, brief citation of its more significant and latest accomplishments and the detailed description of the unit seal.
On 03 October 1948, the Office of the Air Finance, Philippine Air Force was activated as a Special staff of the Commanding General, PAF. The Office was responsible in monitoring all financial activities of the entire Command. During this period, the manpower resources on financial career areas/fields were included in the major Wings/Separate units. The payrolls covering the pay and allowances of military and civilian personnel were prepared manually and the payees were paid in cash. The most senior officer assigned with the Air Force Finance Office is known as the Air Finance Officer from 1948 to 30 June 1958. The designation of Air Finance Officer was elevated to the Director for Finance, Philippine Air force on 01 July 1958. This position was retained up to 31 October 1973.

The Air Force Finance Center was organized pursuant to General Order Nr 130, HPAF dated 20 Oct 1973. Activated and manned as a provisional unit on 01 November 1973. The Commanding General, PAF exercises Command and Control, while the Assistant Chief of Air Staff for Comptrollership, A-6 has the staff supervision on the PAF Finance Center. All of the Officers, Enlisted Personnel and Civilian Personnel from the Office of the Director for Finance and the Finance Office of the different Wings/Units were absorbed by the PAF Finance Center. And finally, Pursuant to para II GO Nr 273, GHQ AFP dtd 15 April 1987, the Philippine Air Force Finance Center (PAFFC) was activated as regular unit of the Philippine Air Force and assigned Armed Forces of the Philippines Table of Organization and Equipment Number p14-4 effective 10 April 1987. Personnel and equipment of the Center shall be within the authorized ceiling of the Philippine Air Force.
GENERAL
HISTORY
---
---
UNIT SEAL
COMMANDING OFFICER
FORMER COMMANDING OFFICERS
BASE FINANCE SUPPORT UNITS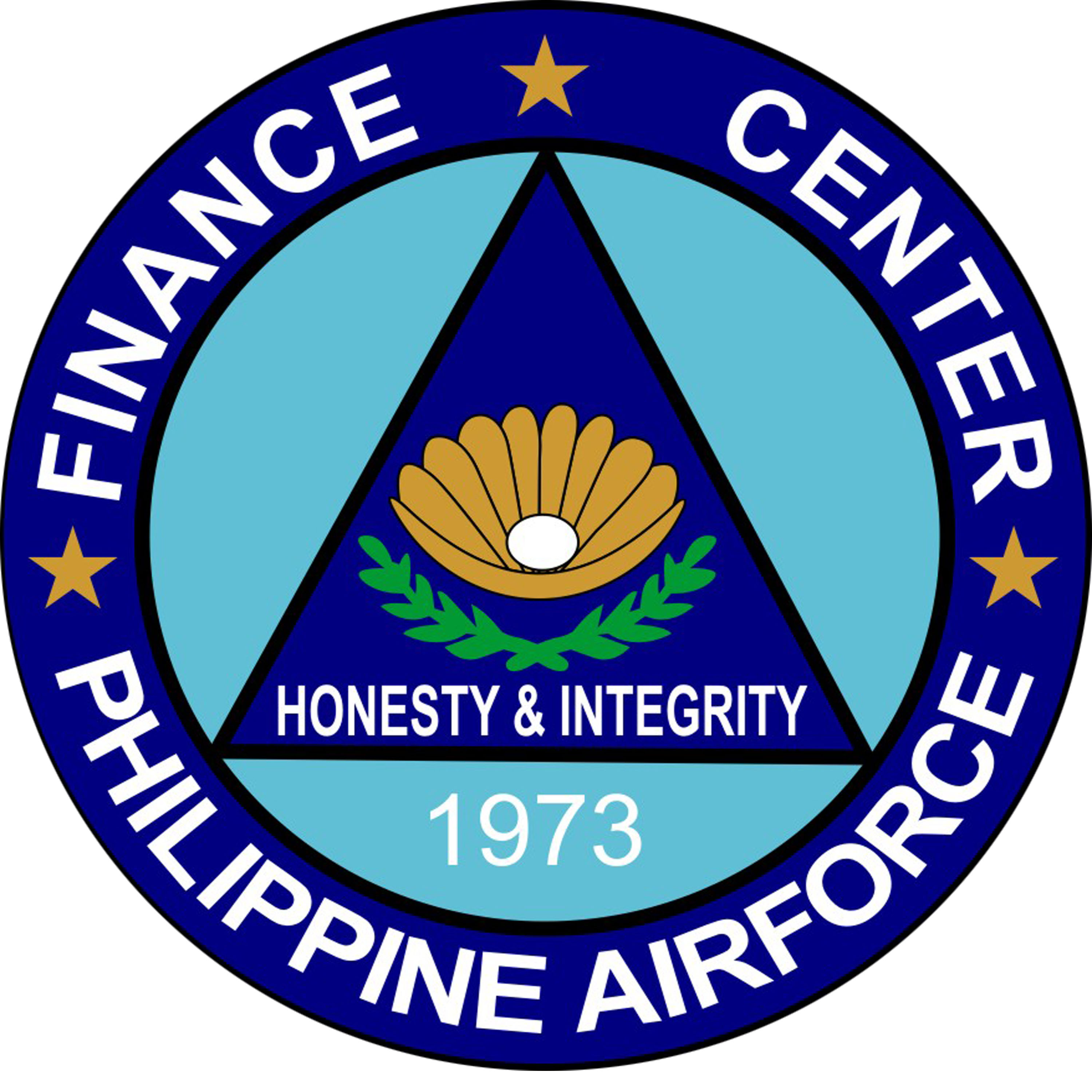 ---
---